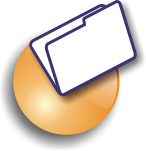 Synergy Docs – A comprehensive document system uniquely designed for simple use and standard file architecture that can be implemented in any environment.
Synergy Docs is a document management solution designed specifically for Law Firms, handling all the unique tasks related to document management for the legal industry. It will dramatically increase your firm's efficiencies related to document management.
Key Benefits to Synergy Docs
Simple deployment as we use a standard file structure and works the way you always thought a document management system would work.

Enables user to view documents in a chronological view specific to a matter or firm wide.
Works with existing infrastructure and systems.

With the click of a mouse you can easily fax, email, and/or print.

Ability to search by matter, document type, key word, phrase, and other more complex searches.

Incorporates templates and precedents firm wide or by user.