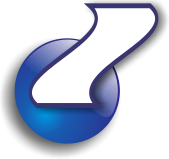 Synergy Fax – Highly efficient electronic faxing system simplifying the entire Law Firm faxing process end to end while charging for both incoming and outgoing.
Synergy Fax is a desktop fax solution designed specifically for Law Firms, handling all the unique tasks related to fax communication for the legal industry. It will dramatically increase your firm's efficiencies related to fax communication.
Key Benefits to Synergy Fax
Dramatic increase in staff efficiency by saving an average of 10 minutes per fax.
Cost recovery is automatic and captures both the sending and receiving of fax transactions.
Proof of service appears on all pages of the transmission and a copy is automatically saved to the client file.
With the click of a mouse you can easily find any fax, ever sent or received.
Sender is notified of the progress of the fax command, enabling them to move on to another task.
Integrates seamlessly with your existing accounting software.